Welcome to Little Explorers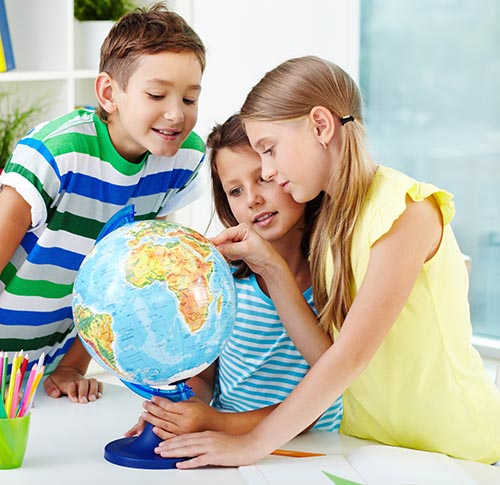 Our philosophy is simple. Little Explorers Academy is here to offer your children the care, comfort, fun and safety they deserve. For parents, we offer the peace of mind that comes from knowing your child is in the best of hands. Each day promises an exciting new adventure, and we make sure each child experiences the joys of a truly caring environment. We also strive to be your partner. We are completely transparent in our preschool programs and curriculum, we continuously self-assess and look to improve, and we make communication with you a paramount part of the childcare environment.
We follow the MONTESSORI, REGGIO EMILIA, STEAM and FROG STREET Curriculum's, which is the nation's leading preschool and childcare curriculum. We focus on exploration through Science, Technology, Engineering, Arts and Mathematics.
If you are looking for childcare in The Woodlands, Spring-Klein, Tomball, Texas or the surrounding area, you owe it to yourself to contact us or schedule a tour!
Children are a gift from the Lord; they are a reward from Him.
Psalm 127:3
Quality Child Care is an INVESTMENT
In every program, and every classroom, we address the specific needs of each children based not only on age, but also individual pace of development. Our curriculum has been designed to ensure that all children reach—and master—significant milestones and indicators.
We are State Licensed and Monitored.
We provide KidsVision Cameras for Live Streaming Views.
We are Not Part of a Large, Sterile, Franchise.
We are Family Owned and Operated.
We Provide a Variety of Curriculum, like MONTESSORI, STEAM, REGGIO EMILIA and FROG STREET.
We have a Flexible Schedules for Your Convenience.
We provide Safe, Nurturing, Fun Care through Play.
We provide a Pathway to Elementary School and Life-long Successes.
We love to Communicate and Partner with Parents and Our Community.
We provide a Christian-based Environment.
We provide an Open Door for Parents including Internet Viewing through "KidsVision" an online, password protected, camera viewing system into the classroom.
We provide Certified, Dedicated Teachers who are Educated, Trained Annually and are Loving and Caring.
We provide a "Kid-Sized" Cafe where nutritious meals are served daily. In our full service Commercial Kitchen Certified Food Service Staff prepares USDA Approved Meals in a Sanitary Environment away from the Classroom.
We have a Large Indoor Activity Room for Rainy Days and indoor play.
Large Separate Playgrounds are Designed for Ages Under 2 Years Old and 2 Years and Older.
Little Explorers Academy is Dedicated to Providing and Maintaining a Happy, Loving and Friendly Environment Everyday and Always.