Explorers Club
Six to Twelve Years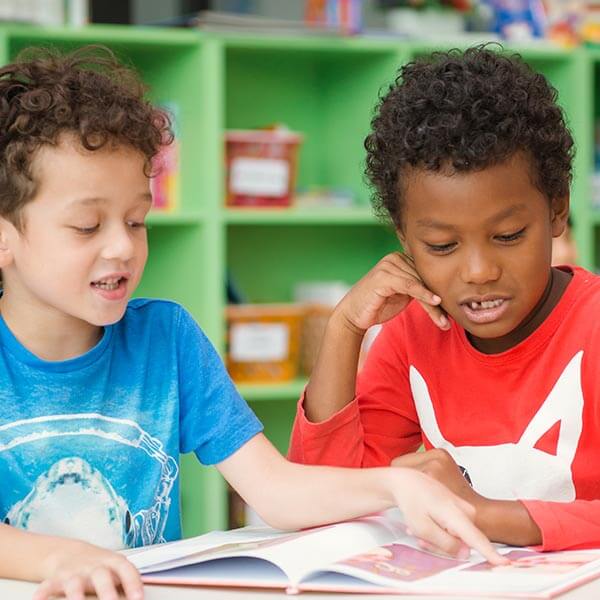 We offer flexible care for school-age children. Whether it's before / after school, inclement weather days, extended school breaks, or anything else, we're here for you. Our daycare schedule is flexible and even covers nights and weekends. We provide three (3) meals a day and three (3) snacks, so nobody goes hungry, making us convenient for every situation. We can provide working parents a warm, safe environment for their children (even if that means breakfast and quiet downtime for an hour before school, which is productive in its own right).
We understand that school age children probably aren't interested in "more school," so we provide a variety of engaging options, depending on individual needs. For some children (or situations), quiet time to do homework is appreciated. For others, playtime (both indoor and outdoor) is paramount. We will engage in all of this and more.
For no school days, a day of fun activities is looked forward to… we'll work with you and your child to ensure that time is spent in a nurturing and productive way.
We provide computer opportunities, games, sports and a lot to do here (safely), with the best supervision available, as our professional childcare staff is second to none.
Soon we can provide transportation to and from school for your child. Currently, School Bus transportation to and from our Academy is available for Kuehnle Elementary School.
We would be happy to discuss your childcare needs with you. We invite you to schedule a tour, simply contact us or just stop by for a tour!
Enrollment Information
Schedule a Tour
Kick Off Club
Fun, exciting, educational mornings and afternoons await your child here. The five programs for school-age students focus on goal-setting and reflection, complemented by homework support, team-building opportunities, and physical activity.
With a mix of independent and organized activities, education and recreation opportunities, our program offers an involving experience for all students, while giving order and routine to their mornings and afternoons.
We set students up for productive school days through an effective morning routine that helps define daily goals for them. This club encourages:
​
Self-awareness
Integrity
Responsibility and sense of purpose
Challenge Club
Student-led activities and large-group experiences in team-building games promote collaboration and self-reflection. Children learn about:
​
Independence
Conscious reflection
Personal responsibility
Sense of community
Grow Fit Club
Physical challenges, as well as large-motor and team-building activities, keep students fit and healthy, setting them on a path to:
​ ​
Developing healthy habits for life
Reducing anxiety and stress
Boosting self-esteem
Homework Club
We encourage organization, responsibility, and self-awareness in a structured, supportive environment for doing homework. This club emphasizes:
​ ​
Organization
Responsibility
Self-awareness
Community Club
Long-term projects are developed with and by students, around issues important to them and their community. These activities promote:
​ ​
Critical thinking and problem solving
Connecting with the community
Giving back and making a difference
​